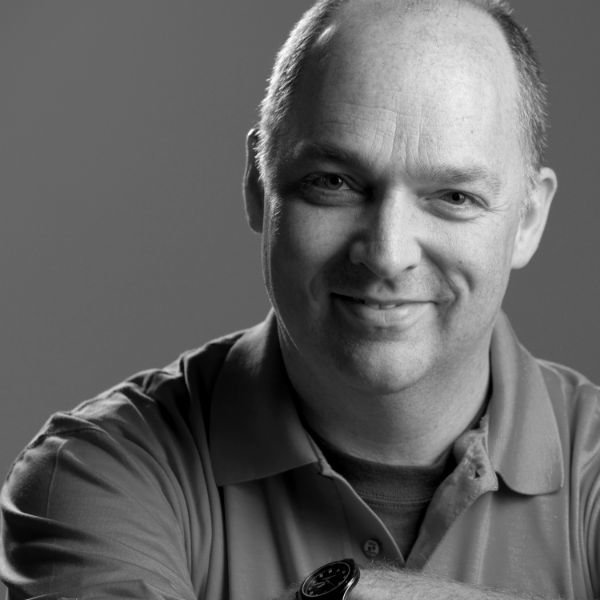 Hey! It's me, Bill. This week I'm preparing to lead at a retreat for the Ministers of Childhood Education of Oklahoma. I'm sure it's going to be a lot of fun. I always enjoy time spent in Oklahoma and Children's Ministers are my favorite people… so I'm expecting a good time!
As I've prepared I've felt led to devote a portion of my time on a very "difficult" subject matter, "Dealing with Difficult People." As I study, the first thing I came to realize was that there's really not anything I can do to change anyone. I'm not able to make those "difficult" people act any less difficult. The only person I can honestly change is me. I don't control how people will respond to me, I can only control how I respond to others.
So, here are four points that I will share this weekend. I've been convicted by my study and I believe if I can make these a part of who I am they will really help me deal with difficult people in my life and in Kids ministry. I hope they'll help you, too!
1. Be careful not to label people. When we label people we're saying, "I really don't care who you are inside, or what's going on in your life, I'm placing you in this 'labeled' box!"
The Bible warns us about labeling in Matthew 7:1-2 when Jesus says, "Do not judge, so that you won't be judged. For, with the judgment you use, you will be judged, and with the measure you use, it will be measured to you."
If you have difficult people in your life (and we all do) be careful to see the person not the problem. Labeling people by their problem only encourages their difficult behavior. As Christians we are to be about the work of God: loving before judging; caring before condemning; and accepting before rejecting.
2. Be quick to forgive. There's nothing more "joy stealing" than unforgiveness and it's been my experience that it's not the unforgiven who lose their joy but those who are unforgiving! Be quick to forgive those who do you wrong!
Matthew 18:32-33 reminds us of why we must forgive: "You evil servant! Because you begged me to forget what you owed, I told you that you did not have to pay anything. You should have showed mercy to that other servant, just as I showed mercy to you."
I love the story shared about the Moravian missionaries who were taking the message of God to the Eskimos. They struggled to find a word in the Eskimos language for forgiveness. They finally settled on this, ISSUMAGIJOUJUNGNAINERMIK. I won't even begin to pronounce that! The literal translation is "not being able to think about it anymore."
Forgiveness is vital to your mental health. If you want freedom from the difficult actions others take against you, forgive… don't be able to think about it anymore!
3. Accept the Uniqueness of the People God Created. We have all been created uniquely, with personality and giftedness that make us who God created us to be so that we might fulfill His mission for our lives. Sometimes, the very things that drive us crazy about someone else are the very things God wants to use in that person to forward His Kingdom.
Here's a question for you: What are your "uniquenesses?" And, if asked, might others say that some of your "uniquenesses" drive them crazy? The Bible is clear that you are fearfully and wonderfully made… guess what, so are the difficult people in your life! We must learn to accept the uniqueness of others… some toes, some hands, some eyes… all uniquely, fearfully, and wonderfully made to make up the Body of Christ.
Throughout scripture we find people that society might have given up on. People that when looked at through human eyes didn't have much to offer. They may have even been seen as "difficult."
4. Learn to see people the way Jesus sees people. 2 Corinthians 5:16 tells us, "From now on, then, we do not know anyone in a purely human way." So, when you look at difficult people around you, don't see them in a human way… see them as Jesus would see them. Think of people like Jesus thinks of people. Learn to see what Jesus can see in people.
Man saw a lunatic; God saw a righteous man, Noah.
Man saw a possible child abuser; God saw a father of a nation, Abraham.
His brothers saw an arrogant brat; In Joseph, God saw a way for His people to survive.
Man may have seen a murdering bush talker; God saw a leader for deliverance named Moses.
Man saw a stuck-up elitist; God saw a missionary named Jonah.
Man saw a lying, cheating, tax collector, Jesus saw a forgiven man named Zacchaeus.
Man saw a homeless radical, trouble maker; God saw the Savior of the world, Jesus.
The list of the unlikely goes on and on… the challenge is to learn to see what God sees in people and that will require some intentional looking on our part!
Bottom Line: Dealing with difficult people can be very difficult. I'm working hard at not being difficult as I deal with the difficult. I'm struggling with the John 15:12 commandment given by Christ, "Love each other as I have loved you." I think if I get that right, the difficulties I struggle with will go away.
How do you deal with the difficult people in your Kids Ministry?