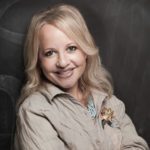 In the world of Kids Ministry leadership, I often hear about volunteers wanting little or no prep time in order to teach in the children's ministry. I've even heard these folks referred to as "three stop-light" volunteers — they prepare on the way to church. There are plenty of marketing efforts spent with the attempt of swaying a children's leader to choose a "zero prep" product and it's a compelling message considering the amount of volunteers needed each week.
We all live busy lives and there will always be those days when prep time needs to be minimal. I'm guilty of being of this mind-set in different seasons of life. However, I think we need to value the importance and impact of being 100% prepped for bringing the Word of God to children.
If you are a KidMin leader, I challenge you to look at equipping volunteers the same way you think of teaching the children in your ministry. Like Jesus said, we are to "feed His sheep." Therefore, coach your volunteers to place such value in being prepared to teach that they get excited about the time they invest studying the scriptures, creating a craft, or organizing a game that helps a child understand the story more fully. In the end, volunteers who are 100% prepped are also full of God's Word and ready to allow the Holy Spirit to speak through them as they teach children.
If you are a volunteer in children's ministry, is the "zero-prep", 3 stoplight method what the kids you are teaching deserve? Consider the trade-off of preparing your heart so that you can do what Christ calls us to: "feed My sheep."
Jana Magruder serves as the Director of Kids Ministry Publishing. Jana brings a wealth of experience and passion for kids ministry, education, and curriculum writing. She and her husband, Michael, along with their three children attend Forest Hills Baptist Church where she teaches The Gospel Project to preteen girls.