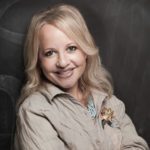 Are your volunteers equipped to manage a classroom full of kids? Chances are, they are dreading signing up to teach if they are not prepared to keep a group of children engaged and listening for a full hour or more. Let's be real here — they are outnumbered, outpaced, and more than likely out of their comfort zone.
Here are five easy tips to make Sunday morning — or anytime you have volunteers with kids — a successful, meaningful, and painless time.
1. Over Prepare.
Know your lesson, practice storytelling, and bring extra activities and supplies just in case you need more to do before pickup time.
2. Memorize Names.
Know and memorize all the names of the children in your class. Name tags are great, but know their name and say it often.
3. Utilize some tricks of the trade.
School teachers are masters at these and we can learn from them. Create a few signals that your kids will know when you need their attention. Some classics include: clap rhythms and point to kids to clap back to you, or say "one-two-three, eyes on me" and have them say, "one-two eyes on you" back to you, or maybe, sing part of a song to them, signaling to them to sing the next part, such as, "Old Macdonald had a farm" and they sing "e-i-e-i-o".
4. Be organized.
Write a schedule for yourself and tell the children what to expect. For example, "We are going to start with a craft today, then eat our snack while we hear our Bible story, then play a game." Kids do great when they know what to expect (like us!). Label all crafts and place with other handouts where parents can see and grab when they pick up their child.
5. Schedule bathroom and water breaks.
In order to avoid a constant asking to use the restroom or get a drink of water, tell children when the breaks will be and encourage them to utilize those breaks at the appropriate time. This helps keep disruptions during teaching time at a minimum. Use appropriate discretion if a child really needs to go, of course!
These tips are simple to implement, but can make a huge difference in a volunteer's experience. Equip your volunteers well and they will keep returning. If necessary, model a lesson and let interested volunteers observe. This is an easy way to do training. The goal is to set up teachers and leaders for success so that they can make important connections with children, building foundations upon foundations that lead children to a relationship with Jesus.
Jana Magruder serves as the Director of Kids Ministry Publishing. Jana brings a wealth of experience and passion for kids ministry, education, and curriculum writing. She and her husband, Michael, along with their three children attend Forest Hills Baptist Church where she teaches The Gospel Project to preteen girls.