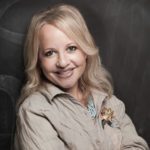 Several years ago, a fellow Kids Ministry colleague handed me a copy of Come Ye Children by Charles Spurgeon, the 19th Century British theologian known as the "prince of preachers." I had heard of Spurgeon, but never knew he had written a book about children's ministry! Here are some takeaways from the book for you to ponder, but please read this little book when you can. It will re-energize you and affirm your calling to children's ministry.
1. "The best of the church are none too good for this work."
Wow! This is the very first sentence of the book and a huge reminder to the church that we must all play a role in bringing up the next generation. He continues by saying, "to us all this message comes: Feed My Lambs." Are we prepared to bring our entire church community to this call to action?
2. "The lambs must be well fed or instructed, because they are in danger of having their cravings perversely satisfied with error."
Are we committed to feeding the children in our churches trustworthy content that is rooted in Scripture and focused on Christ? Are we tempted to focus on morals and manners, virtues and values? Only God's word can transform the heart. Let's feed our lambs well.
3. "First be fed, and then feed.
As leaders, teachers, volunteers, and parents, we must take time to tend to our own souls. For many of us, it may not be Sunday mornings. But, we must sabbath, we must spend time in the Word and in fellowship with other believers. Only then will our hearts overflow into abundance and be able to teach the children, feed the lambs.
This little book is so rich. Every page is a deep and convicting reminder of the enormous calling it is to be in children's ministry. I challenge you to read it and check back here for more takeaways in part 2 of this blog series on Come Ye Children.
Jana Magruder serves as the Director of Kids Ministry Publishing. Jana brings a wealth of experience and passion for kids ministry, education, and curriculum writing. She and her husband, Michael, along with their three children attend Forest Hills Baptist Church where she teaches The Gospel Project to preteen girls.