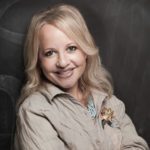 Did you know Charles Spurgeon wrote a book about kids ministry? The 19th Century British theologian wrote Come Ye Children, but there are several takeaways that still apply to us today. Read Part 1 of this post to learn three other lessons I learned from Spurgeon. The pages of this book are so rich, this could actually be a weekly series! Here are 3 more lessons I\'m keeping tucked away in my heart:
1. Why should the higher doctrines, the doctrines of grace, be kept back from them?
Spurgeon continues by saying, It is ours to make doctrine simple; this is to be a main part of our work. Teach the little ones the whole truth and nothing but the truth.
As leaders, we rely on godly wisdom to guide us through age-appropriate doctrines. We must not hold back, however, from teaching doctrines such as grace. Can a preschooler learn about grace? Yes. It may be an abstract word, but there are ways to teach them about grace. We must.
2. We grow less rather than more capable of faith: every year brings the unregenerate mind further away from God, and makes it less capable of receiving the things of God.
If you are like me, you feel an urgency for the children in your ministry or home. God's timing is perfect and we must trust His plan for each soul. But, let us stay urgent for each young heart — that it may be transformed by grace through Christ.
3. Every lesson should be a feeding lesson. There must be solid, sound, gospel doctrine to constitute a real feeding.
As we embark on a new school year, promotion Sunday, and a fresh new flock of lambs, may we prayerfully prepare for each lesson to be chock-full of biblical truth in exchange for anything that might mimic truth, but in reality be focused on behavior modification or moralistic values.
Please read the little book Come Ye Children when you can. It will re-energize you and affirm your calling to children's ministry. My prayer is that these thoughts will spur you and your teams along during this next teaching season.
Jana Magruder serves as the Director of Kids Ministry Publishing. Jana brings a wealth of experience and passion for kids ministry, education, and curriculum writing. She and her husband, Michael, along with their three children attend Forest Hills Baptist Church where she teaches The Gospel Project to preteen girls.