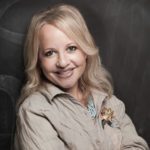 To watch the news these days is like watching a series of horror movies. If you're like me, you watch with one finger on the "off" button in case a child walks into the room. As much as we may try to protect kids from scary events in our nation and beyond, they will be exposed at some point. They will hear conversations, talk about it at school, and maybe even see photos or videos of frightening images. As parents and church leaders, we need to be prepared to talk to children about war, terrorists, disease, plane crashes, and other topics that cause fear.
Here are four ways we can approach these conversations:
1. Be proactive.
Much like talking about sex with kids, we need to be first on the scene regarding conversations about world events that evoke fear. If we do not talk to our kids, others will — which can cause more fear in a disproportionate way.
2. Encourage kids to talk about fear.
Ask them to tell you what they fear and not be ashamed about it. When kids keep their fears secret, it may be because they do not feel like they can share them. It is important to not dismiss their feelings of fear.
3. Provide comfort and security.
As you talk to kids about topics like war and terrorism, remember that what a child needs most is the comfort and security that can come from family and trusted leaders in the church.
4. Pray without ceasing.
Use these conversations as a way to teach children to pray. The Bible tells us in Thessalonians 5:17 to "Pray constantly" (HCSB). What a great way to teach kids that God wants us to "cast all our fears upon Him" and "pray without ceasing."
Let's face it, there are things going on in our world today that may cause all of us to fear. Remember that the children we influence each day are watching us. May the Lord gather us all close and remind us, "Do not fear, for I am with you (Isaiah 41:10).
Jana Magruder serves as the Director of Kids Ministry Publishing. Jana brings a wealth of experience and passion for kids ministry, education, and curriculum writing. She and her husband, Michael, along with their three children attend Forest Hills Baptist Church where she teaches The Gospel Project to preteen girls.