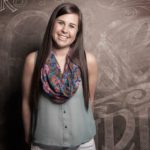 The movie Elf, starring Will Ferrell, continues to be one of the most watched, most laughed at movies of the Christmas season. Last year, we shared 10 Buddy the Elf Quotes for Kids Ministry. Since we can never get enough of this silly human raised by elves, here are 10 MORE Elf quotes for kids ministry!
1. Buddy: I think you're really beautiful and I feel really warm when I\'m around you and my tongue swells up.
Keep telling volunteers what you appreciate about them. (Maybe don't use these exact words, though…)
2. Buddy: I am a cotton-headed ninnymuggins!
Introduce yourself to new families. Make a point to welcome each parent, grandparent, and child that walks through your doors. Don't rely on volunteers for introductions.
3. Buddy: Well, if you're Santa, what song did I sing for you on your birthday this year?
Gimbel's Santa: Um, Happy Birthday of course. Ho, ho, ho, ho, ho, ho.
Sing Happy Birthday to people on their birthdays. It's just polite.
4. Puffin: Hey Buddy wanna pick some snowberries?
Buddy: Not now Arctic Puffin!
Know when to say no. Stop overcommitting.
5. Walter: What do you want? Some money?
Buddy: No! I just wanted to meet you and thought maybe you might want to meet me.
Check frequently for new members/possible volunteers in your church. Many churches have a new membership class where people can sign up to begin serving in areas of ministry. Make sure you're checking this list and reaching out to these new faces!
6. Buddy: [to the racoon] Does somebody need a hug?
Stay attentive to your volunteers\' needs. Maybe Sally needs a break from the 4-year-olds. Instead of burning her out, ask if she\'d like to be switched to the baby room.
7. Gimbel's Manager: [after Buddy has decorated the entire toy department] Hey guys, you seen the place? Pretty good, they must have brought in a professional. I dunno why, but someone's gunning for my job.
Take care of your ministry space. Keep areas clean, organized, and inviting.
8. Emily: So, Buddy, how\'d you sleep?
Buddy: Great! I got a full 40 minutes!
Stay positive. Maybe you were up late on Saturday night searching for a sub, preparing a craft, or shopping for gluten-free, nut-free, dairy-free snacks. Rely on God to provide you with rest when you get almost no shut-eye. He's bigger and better than naps.
9. Emily: We can\'t just throw him out in the snow.
Walter: Why not? He loves the snow. He's told me 15 times.
Don't give up on your kids. Behavior issues happen. Focus on heart transformation rather than behavior modification.
10. Gimbel's Manager: Make work your favorite. That's your new favorite.
Love your job. God is allowing you to help impart big truth to little hearts. Never lose sight of the beauty that comes with a child understanding the Gospel for the first time.
Cristy Whitlock serves as a Marketing Specialist for Lifeway Kids. A native Texan, her heart for ministry led her to Nashville in 2013. Her passions include loving on African children, playing sports, and serving in college ministry, which she does at Cross Point Church in Nashville, TN.