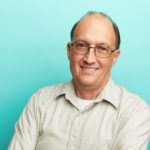 We've probably all heard this statement whether from our own kids at home, or from the kids we teach in Bible study. As a third grade Bible study teacher this is a common statement I hear quite often. Kids this age sometimes just don't feel like they are engaged in the learning and when we ask them to participate we often get the response, "I don't want to." Sometimes our inclination is to answer with a quick retort that likely won't solve the situation and in reality might just make it worse. Here are a few things that you might consider the next time you are faced with an "I don't want to" kind of day.
Offer choices.

One thing we have learned to do in our classroom is to offer choices. Now that doesn't mean that we are constantly offering choices because some of the activities we do have to be done by everyone. Our kids know that sometimes there is an opportunity to choose and sometimes there isn't. I think that having them know that there are times they can choose helps them to navigate the times they don't have a choice. Simple statements such as, "Now is the time we will all participate together. Later you will have a chance to choose something you like to do."

Be consistent.

Offering choices isn't always going to work with a child who might not want to participate so to make the choices more effective you need to consistently enforce the rules. Consistent classroom management is always the easiest way to gain buy-in from the kids in your classroom. Consistency also gives kids a sense of belonging and security. If they know you aren't going to waver then they are more apt to follow along.

Make sure the rules apply to everyone.

This really goes hand in hand with the statement above, but evaluate your session each week and make sure that the rules you have in your classroom were applied across the board. If we overlook a discretion by one who typically doesn't cause issues, the other kids notice this oversight and might tend to push back more.

Be flexible.

Every now and then I run into an "I don't want to" situation and an activity that just isn't engaging anyone. If that happens, be flexible, and end the activity even if you have to fill that time with something else. There are always plenty of options so be aware of how your kids are engaging and if they aren't learning shift to something that will get their attention.
Know the kids you teach and make sure you have consistent rules that apply to everyone. Having effective classroom techniques will go a long way to help you get out of the "I don't want to" rut.
Tim Pollard teaches 3rd graders at Tulip Grove Baptist Church. He's passionate about helping kids dig deep into Scripture, which he pursues through his daily work as leader of the Explore the Bible: Kids team. Tim lives with his wife and daughters in Mount Juliet, TN.