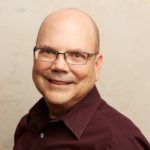 Chaos. Pandemonium. Loud. Hectic. Anxiety-inducing. Do these words surface like an enemy submarine when you think about leading preschoolers in a large-group experience? If so, keep reading. If not, go drink some hot tea or coffee and pray for the rest of us.
Most of us experience some level of anxiety, at least occasionally, when faced with the prospect of teaching preschoolers in a setting that requires squirming little bodies to "sit and listen" as a group. Perhaps armed with a better understanding of our purpose and recognizing how preschoolers learn best, we can thrive the next time we're in front of eager faces.
Before reading further, recall your favorite Bible verse or passage on the subject of worship. Do you have one in mind? Moses often reminded the obstinate Israelites to worship God: "And now, Israel, what does the Lord your God ask of you except to fear the Lord your God by walking in all his ways, to love him, and to worship the Lord your God with all your heart and all your soul?" (Deuteronomy 10:12)
God doesn't just want us to worship Him. God requires us to worship Him. Moreover, as believers, our desire to worship God comes not from obligation but from a natural response to what Jesus has done for us through His life, death, burial, and resurrection. Think about that. You and I are invited to worship the Creator of all there is. And, we are expected to teach children to love and worship God.
So, what does that look like with a group of preschoolers? Let's start with what to avoid:
Expecting preschoolers to act like miniature adults

Being too rigid

Being too random

Forcing preschoolers to do activities beyond their abilities

Creating a miniature adult worship service

Ignoring the opportunity to prepare preschoolers for intergenerational worship experiences

Preventing yourself from worshiping

with

the preschoolers
Instead of attempting to lead preschoolers to worship the One True God like teenagers and adults, try doing this:
Building in predictability and structure, and allowing for flexibility of that structure

Providing for a variety of learning approaches

Alternating sedentary activities with activities that incorporate gross motor skills

Listening to background music

Singing

Praying

Listening to a Bible story

Giving an offering

Learning a Bible verse

Learning a Bible truth

Learning about missions

Playing games

Alternating small-group activities with large-group activities
Now, you may be asking how a preschooler who is not a Christian can worship God. I don't know the complete answer, but this I do know: God has "prepared praise from the mouths of infants and nursing babies." (Matt 21:16)  So, the next time you dread leading preschoolers in a large-group environment, give thanks to God that He allows you to help facilitate "praise from the mouths of infants and nursing babies."
Landry Holmes is the Manager of Lifeway Kids Ministry Publishing, Nashville, TN. A graduate of Howard Payne University and Southwestern Baptist Theological Seminary, Landry served on church staffs before coming to Lifeway. He is a church leader, writer, workshop facilitator, and publisher. Landry also teaches children at his church in Middle Tennessee. He and his wife Janetta are the grandparents of thee adorable grandbabies.