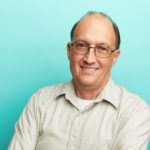 Many times as we teach, it is hard to get across that the people of Bible-times were real people just like you and me. Part of that is that the Bible sheds little light on what life was like for people during the time when Jesus lived. Help your kids experience the Bible by introducing them to some of the fun and foods of Bible-times.
Fun Times
What did kids do for fun during Bible-times? You might be surprised to know that many of the games boys and girls enjoy today had some of their roots in ancient times. As a matter of fact, some of these games had been popular for hundreds of years before Jesus was born. Hopscotch, jacks, and tops have all been around since before Jesus lived on the earth. It is possible that Jesus may have played catch with His brothers and sisters with a small leather seed filled ball about the size of a baseball. Many kids during Jesus' day also played games with whistles, hoops, and rattles. While we don't know specifics about some of these games, you can incorporate these items into games you play and let kids decide how they need to be used. If you have a checkerboard, you might want to let kids know that kids from Bible-times were playing a game very similar to what modern day checkers looks like.
Fun Foods
Not surprising, since games have changed very little since Jesus' day it goes without saying that food is not different at all. Bible-times people have also eaten many of the foods that your kids love today. While ancient people did not have some of the candy confections we enjoy today they did have many of the common vegetables that we still eat. One thing your kids might enjoy knowing is that it was unclean for Jewish kids and their moms and dads, to not eat any pork products so … no ham, bacon, or pork chops. For fun, bring in some of the foods more commonly mentioned in Scripture and let your kids try some of those. Those foods include leeks, garlic, onions, bread, dates, dried fruit, fish, and even insects such as locust. While I wouldn't recommend letting kids sample a locust it might be fun to show them a picture and let them imagine what that would have been like.
Enhance your teaching by introducing kids to the fun and food of Bible-times and help them see that people during Bible-times were not much different from today.
Tim Pollard teaches 3rd graders at Tulip Grove Baptist Church. He's passionate about helping kids dig deep into Scripture, which he pursues through his daily work as leader of the Explore the Bible: Kids team. Tim lives with his wife and daughters in Mount Juliet, TN.