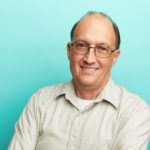 The makers of Explore the Bible would like to introduce to you a brand new resource that will provide fun and exciting ways to help leaders guide boys and girls to engage with God's Word. While this timeline comes from the makers of Explore the Bible it is not unique to just those users. We hear from leaders from time to time who ask us to provide help for kids who struggle with understanding how all of God's Word fits together. We have always tried to help kids understand the different types of literature God's Word is written in and give them a glimpse into each of these genres of Scripture. This resource will do just that and … you can purchase it today! The Bible Timeline for Kids will help guide your kids explorations and maybe answer questions they might have about people and places in Scripture.
The Bible Timeline for Kids is a useful resource that is filled with colorful, engaging visuals built across a timeline of history. Each pack contains 12 posters that, when hung side-by-side, display the full timeline of history. The top of the chart clearly labels the time period in history and each of the 66 books of the Bible are highlighted along the timeline so you can help kids see when the events they are studying actually happened. The events of each book can be compared to other events in history that kids could be familiar with. A leaders ability to highlight where a particular Scripture passage happened, and shift to another time period in subsequent weeks, will guide kids to be able to swiftly understand how God spoke to people through all of history.
If you have used this resource already, we would love to hear from you. Please leave us a comment and let us know what you think!
Tim Pollard teaches 3rd graders at Tulip Grove Baptist Church. He's passionate about helping kids dig deep into Scripture, which he pursues through his daily work as leader of the Explore the Bible: Kids team. Tim lives with his wife and daughters in Mount Juliet, TN.
Looking for a last minute gift for your Bible study teachers? The Bible Timeline for Kids would be an excellent choice!