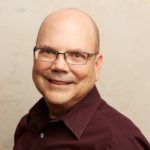 In a previous blog post, I posed the question, "Should KidMin leaders focus on people or results?" The conclusion was that Jesus's love for us and others drives us to serve Him to the glory of God. When we do that, God will use us to accomplish His results.
In other words, when we as KidMin leaders follow Jesus, God will direct us to focus on both people and ministry results. So, what are some practical ways to achieve that balance? Here are some suggestions:
Focus on Jesus.

Okay, I know that sounds like the church answer, but I believe it's true. One way we focus on Jesus is by staying in God's Word. By doing so we "trust in the Lord with all" our "heart, and do not rely" on our "own understanding." (Proverbs 3:5-6). 

Prayer is another way we focus on Jesus. The Bible is clear that we are to "pray constantly." (1 Thessalonians 5:17) How can we expect God to work through us for His glory if we're not in communication with Him, through His Son Jesus? Moreover, when we pray for others, God often guides us to minister to them. 

When we focus on Jesus God will certainly accomplish His will through us, including ministering to people and achieving ministry results.

Know your purpose.

What is God calling you to do in the context of your church and community? Not sure? Start with what Jesus has already told us to do: "Go, therefore, and make disciples of all nations, baptizing them in the name of the Father and of the Son and of the Holy Spirit, teaching them to observe everything I have commanded you." (Matthew 28:19-20) Out of that should come all our goals and plans. Otherwise, our plans are just that,

our plans

.

 
Work through others.

As I mentioned in that other post, Jethro helped Moses see the value of working through others, using common sense organizational skills. When we do so, we empower and equip people to accomplish the work God has called them to do. (See Ephesians 4:12.)

Keep working.

Paul reminds us to "not get tired of doing good, for we will reap at the proper time if we don't give up. (Galatians 6:9) Sometimes we may not achieve the results we think we should; however, ultimately God is responsible for the outcome. Our job is to be faithful.
  The ideas above are not exhaustive, nor are they four easy steps to guaranteed success. However, I do believe that these tips represent biblical principles. And I think that obedience to God's Word, through a personal relationship with Jesus, is how we achieve a balance of focusing on both God's people and God's results.
Landry Holmes is the Manager of Lifeway Kids Ministry Publishing, Nashville, TN. A graduate of Howard Payne University and Southwestern Baptist Theological Seminary, Landry served on church staffs before coming to Lifeway. He is a church leader, writer, workshop facilitator, and publisher.  Landry also teaches children at his church in Middle Tennessee. He and his wife Janetta are grandparents to three precious grandchildren.