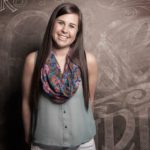 Starting with the tenth most popular blog post, here are the most read posts from 2015. Did you miss one of these when they originally posted? Click the image to catch back up!
10. Science and the Bible: Lava Lamps and Moses
9. You Teach Even When You Aren\'t
8. 10 Lessons in Leadership
7. Rock Your Kids Worship
6. Before You Serve: Shake the Dust Off Your Feet
5. 5 Ways to Encourage Parents to Serve in Your Ministry
4. Help Kids Study the Bible on Their Own
3. Share the Story of Redemption Through This 5-Minute Video
2.  Easy Games for Your Kids Ministry
1. Parenting Wisely: Talking to Kids About Same-Sex Marriage
What would you like to see written in 2016? Leave your comment below!